I may be biased as I am an unabashed fan of Paloma Faith's music, and her retro quirkiness. Paloma is an English singer-songwriter and actress; known for her oft times outrageous fashion.
Verging on intentional guerrilla marketing, or otherwise, this quirky lady's appearance in the London Olympics' torch relay in impossibly large red high heels and
modified relay uniform (all strictly against relay protocol) has certainly achieved exposure to a large international audience; many, otherwise unaware of her.
The sight of Miss Quirky (celebrating her 27th birthday) doing her own version of a socially interactive, sometimes stumbling relay "run" for a total 330 metres, has raised a mixture of international amusement, ridicule, and disdain.
Whether Richard Branson and his antics, Dick Smith and his giant ice-berg to Sydney Harbour stunt, or the likes of Lady Gaga wearing half a dead cow on her head, or the quirky (but certainly not ditzy) sometimes blonde, sometimes brunette, sometimes red-haired Paloma, have all created long-lasting memories of who they are and what they are about to international audiences. They are unafraid, perhaps even despite their fear, to be outrageously different. A lesson though, despite their stunts, each of these people attacks their "business" with commitment to quality, discipline, and consistency of delivery.
How many of us running our own business operations have the courage to step outside our comfort zones to do things that stand out?
I was finance director of the Sanctuary Cove Development during the (unbelievably high risk) development phase – one of 4 people charged with delivering the project through to completion. Faced with a series of major technical issues with the depth of the Coomera River servicing the marina in the resort complex, it was (laughably) suggested by an engineer that, "…the only way to fix it was to close the (south arm of) river, blast out the rock base, and excavate it to the bigger depth – but we could never, ever do that..". The developer, the late Mike Gore, responded, to the effect, "…we should do that, then…" . It was an outrageous concept, for what was an innovative, far-sighted, and itself, (at the time) outrageous project. Despite almost universal protestations of "You can't do that", a compelling case was made, approvals received, and mission completed!
A project such as Sanctuary Cove had never been accomplished In Australia before, and I'm pretty sure that closing off a river like that before was, at best, a pretty outrageous solution (at least for a commercial undertaking). The post-event press didn't hurt awareness of the project, either.
I know a number of performers (from stand-up comedians to singer-songwriters), and every time they make an appearance they expose their very soul to judgment and sometimes (entirely unfair) ridicule; yet to take that step they have to put aside their natural inhibitions and uncertainties. What the public doesn't witness are: the personal uncertainties; doubts as to "…am I good enough?"; the hours and hours of unrelenting practice and rehearsals to get it right on the day. You don't get to see the pre-performance nerves and then the "suck it up" as they go out and do it.
These are otherwise ordinary people that don't necessarily take easily to the stage: they are just amazingly driven because they are passionate and love what they do.
What if we, as business owners, were to unabashedly promote ourselves and our own businesses and develop awareness of OUR brand in ways with which we are not normally comfortable?
What if each of us were to find our stage, prepare and rehearse, prepare and rehearse, prepare and rehearse, then suck it in and do it to create awareness in our own markets.
Should we all have such exposure (as the quirky red shoes) in our own business operations: what would YOU pay for that?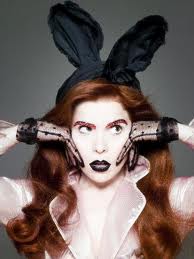 Should we all have the courage to do what entertainers do in taking our own brand to market when they step on their stage? What would YOU pay for that?
Many small business owners are very happy being the great technician; but being a great technician is not usually good enough – it might build you a good business, but is unlikely to build you a great business that can have value beyond your dreams.
A friend and business colleague recently showed me, a book she was reading Courage: the joy of living dangerously. It targets personal belief systems. What she drew from it and what she remarked to me was: almost every paragraph I read in this book screams "what if one translated this to business, and taught people about it". The book talks about courage through taking risks and being unafraid to make mistakes – this is how we grow: what we don't grow through, though, is – making the same mistake again and again. What we must be is aware of the risks we take, understanding the consequences (and managing the risk so it doesn't "destroy" us – and very few risks, other than physical risks, that we fear will destroy or irreparably harm us). If we are aware of the risk, then we know what can come of it, and when not to repeat it.
What does one draw from all of this?
For business owners, these are difficult times. A generation and a bit have known only good and buoyant times.
For many of us, post GFC is like having been hit by a bus; with the impact of globalisation, a high Australian dollar and technological change – things are unlikely to be the same again. The high Australian dollar will probably change eventually, but globalisation and technological change won't – these will only escalate. Business owners must develop their niche, embrace and adapt to change, and be innovative: innovative in what they do, how they do it, and how they market themselves.
We can learn lots of lessons from Paloma! She's educated; she's innovative; she's done the hard yards and invested heavily in developing herself and her career; and she's different. She's consistent in marketing her quirkiness (the red shoes aren't a first – have you seen the fruit bowl, or her Bunny Ears?); but, above all she delivers consistently on her stage.
Yours in quirkiness…
Geoff Coutts-Smith
Geoff is principal advisor with BF strategic; a boutique business advisory practice, focusing on exit, succession and transition planning for business owners. He is also a mentor for a small number of business owners, as well as a joint founder of EMA entertainment, which provides opportunities and services to emerging and up-and-coming singer-songwriters to achieve their musical goals.